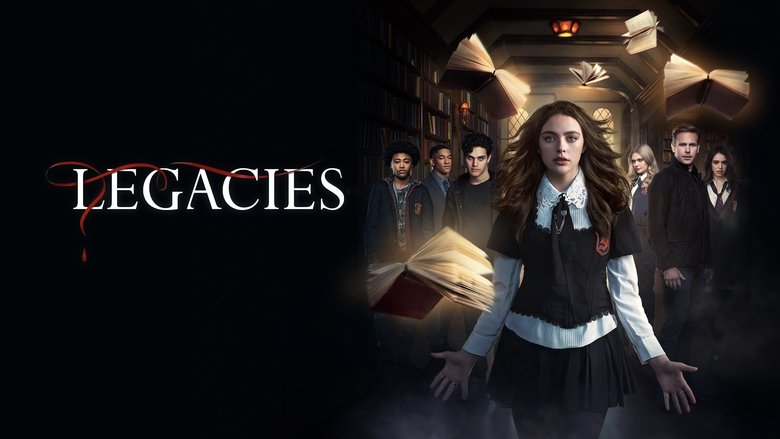 In a place where young witches, vampires, and werewolves are nurtured to be their best selves in spite of their worst impulses, Klaus Mikaelson's daughter, 17-year-old Hope Mikaelson, Alaric Saltzman's twins, Lizzie and Josie Saltzman, among others, come of age into heroes and villains at The Salvatore School for the Young and Gifted.
Genre:
Stars:
Writer:
Production:
Warner Bros. Television
Alloy Entertainment
CBS Television Studios
My So-Called Company
Seasons: 1 2

Release Date: 2018-10-25
Status: Returning Series
First Air Time: 2018-10-25
Last Air Time: 2019-12-05
Total Episodes: 24
Original Title:
Legacies
6.6 / 10 / 29 Ratings
7.8 / 10 / 243
Popularity: 103
7.5 / 10 / 12,233
ID:
tt8103070
Country:

US

Language:

En | It

Runtime:

43
(S02E07) Previous Episode
Aired On 2019-12-05
After deciding that leaving town would be for the best, Hope gets pulled back in after Josie comes up with a risky plan to close the Malivore portal. Elsewhere, Alaric and Dorian make an alarming discovery about Professor Vardemus, while Rafael learns some upsetting news about Landon's future.
Next Episode (S02E08)
Airs On 2019-12-12
Hope joins forces with an unlikely ally to take down a Christmas monster, who's using holiday cheer to infiltrate the Salvatore School. Elsewhere, Landon surprises Rafael with news about his family lineage, and Sebastian accompanies Lizzie on her latest mission.
Seasons List